Private Lessons - Recreational Gymnastics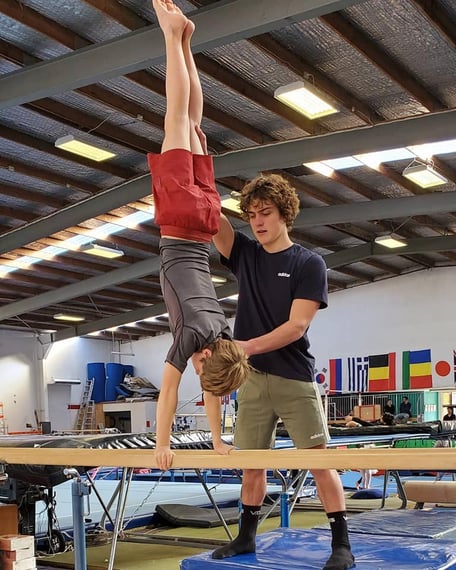 ARGOS Gymnastics offers private lessons for recreational athletes looking to perfect a skill, get in some extra training, or looking for a more personalized lesson! These lessons are available to all athletes of all abilities.
Our expertly-trained coaches are here to assist students in achieving their goals, whatever they may be. We see the potential in every student and help them understand the full extent of all they are capable of achieving.
We can arrange for your private lesson to be a once-off or a regular class with one of our accredited coaches. These lessons can either be 30 minutes focusing on one apparatus or 1 hour in duration focusing on multiple apparatus and skills.. Please ensure that you have read ARGOS's Terms and Conditions prior to booking a lesson with us.
Before you book
Do decide on specific goals: Make sure you and the club are on the same page about what you hope to accomplish and in what timeframe.
Do consider your timeframe: Don't wait until the last minute to begin private lessons because the nature of gymnastics is not to learn skills in a short amount of time. True body awareness and learning take time and repetition, so a few short weeks is not realistic.
Cost
30 minute private 1 on 1 lesson with a senior coach $45 / junior coach $35
60 minute private 1 on 1 lesson with a senior coach $80 / junior coach $60
60 minute semi-private lesson (up to 3 gymnasts) with a senior coach $50 per gymnast / junior coach $40 per gymnast
60 minute private class* (up to 8 gymnasts) with a senior coach $200 per class
*Private classes follow the ARGOS Gymnastics programme. Should you wish to adapt classes to your
own needs, please ask for a quote.
Please come to the office, or email office@argosgymsport.co.nz, to book all private lessons.
Private Lessons - Competitive Gymnastics
Coming soon