Trampoline & Tumbling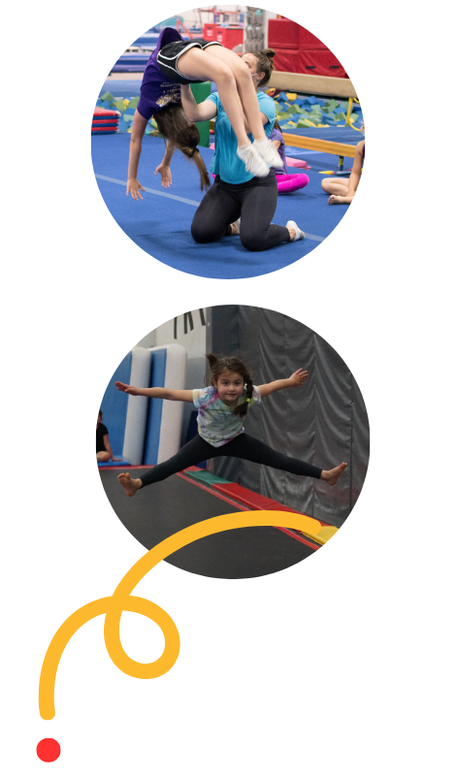 Both Trampoline and Tumbling Gymnastics are the perfect sport for those who enjoy being airborne. Our program caters to children looking to work on specific skills using air tracks, tumble tracks, mini tramps, double mini tramps, and even Olympic size trampolines.
We focus on teaching jumping and landing techniques, enhancing your child's core strength, aerial awareness and tumbling. The basis of all classes is developing the correct technique as it is extremely important to know how to jump and land safely. Your child will also improve on their spatial and body awareness, as this is fundamental to gymnastics. Nailing these fundamentals will allow your child to fast track to more advanced skills safely.
Each lesson will start on the floor working on shapes and basic floor skills before spending the rest of the session on our Olympic sized trampoline, mini trampolines and airtrack. Classes are for beginner to advanced levels.
https://argosgym.co.nz/register
EXCEL TUMBLING
ARGOS have developed a new program for those athletes who tumble at an advanced level. EXCEL Tumbling aligns with the GNZ National Levels Tumbling Program and our athletes will be training between levels 6-10. Our EXCEL Tumbling programme starts in Term 3 on Thursday 20th July from 7.00 – 8.30. Training will be for 1.5 hours per week and cost $245 per term. As this programme develops, we will look at opening up another 1.5 hour class so athletes can choose to train for 1.5 or 3 hours per week, and we envisage this happening in term 4.
The program will involve:
Athletes must be at a level where they can put 2 advanced skills together.
Training within GNZ Tumbling National Levels Programme. Levels 6-10.
Training is 1.5 hours per week. Thursdays 7.00 – 8.30pm
Set routines for competitions
Competing is OPTIONAL. Athletes can enter both Short track and Levels Program Competitions.
If you are interested in joining our tumbling squad, please join up via our website at www.argosgym.co.nz/register Registrations for term 3 open on 19 June. And as always, if you have any questions, we are here to help on 07 577 0603.
Register here: https://argosgym.co.nz/register